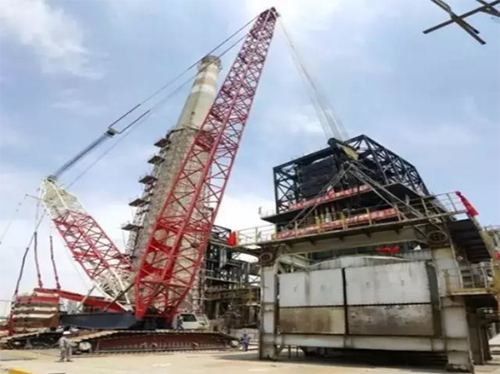 With the 260 ton preheater module of waste heat boiler in No.1 distillation workshop of Fushun No.2 petrochemical plant slowly landing under the hoisting of 650 ton crawler crane, the heaviest historical record of single load hoisting of construction company was born!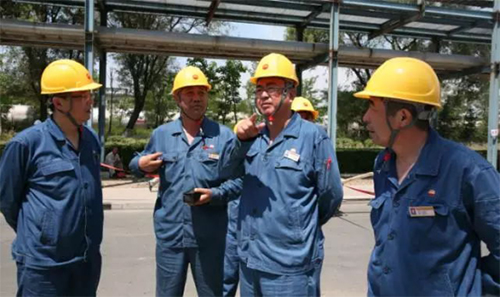 During the hoisting process, Shi Zhendong, deputy general manager of Sinopec, Yu Chenyi, deputy chief engineer, and relevant leaders of industrial construction company and No.2 oil plant attended the scene.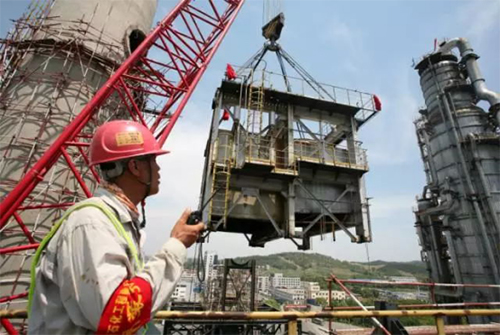 In the maintenance project of No.1 distillation workshop of No.2 petroleum plant, the replacement of preheater module of waste heat boiler is the key project of overhaul of the whole petrochemical company. The preheater module is located at the bottom of the furnace body, with a total weight of 260 tons. In the process of replacement, there are many auxiliary flues to be removed, and many of them are located at high altitude. The measurement and positioning of scaffold erection and removal and installation are difficult, and the construction difficulty is as expected.
  The second engineering construction company boldly adopted the new technology of integral hoisting, and entered the site ahead of time on May 23, erecting a scaffold with a height of 55 meters and a total area of 8000 square meters, which set a historical record in the height and area of scaffolding since the establishment of the company.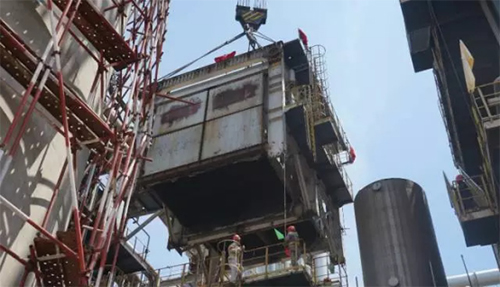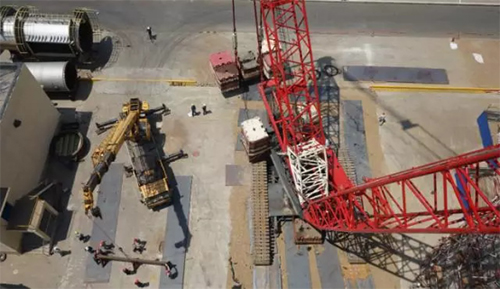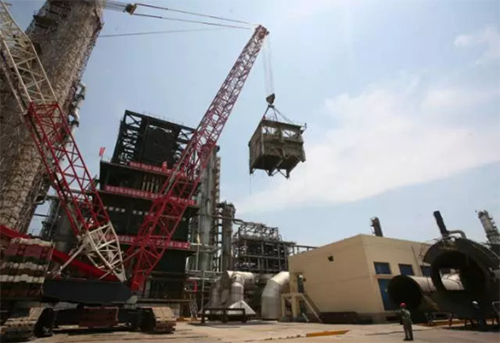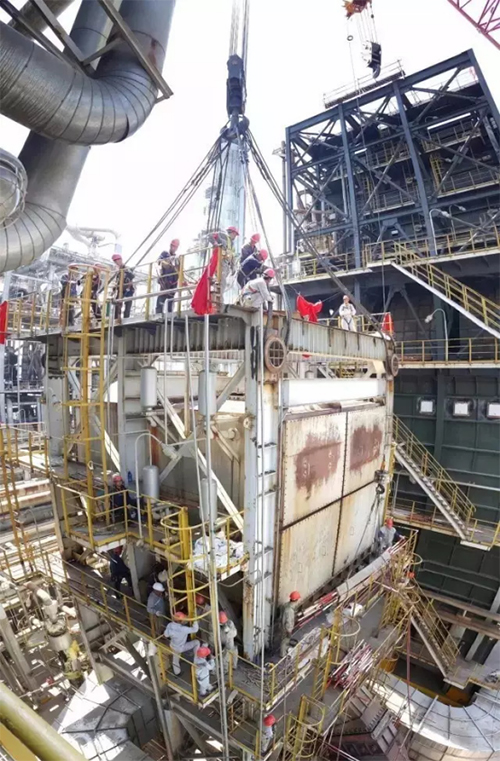 The air preheater was gradually separated, lifted, rotated and landed. 585 cubic meters of "replacement" work was completed on the ground of 650 ton crawler crane station. The construction personnel overcame many difficulties, such as hot weather, and finished the work perfectly!